versión en Español
La Tache Restaurant
Types of food: Fusion food, French food
Telephone: 2293-2182
E-mail: info@latachecr.com
Website: http://www.latachecr.com
Location: Belén, Heredia
Exact address: Heredia - Cariari Shopping Center between Hotel Double Tree Cariari and Country Inn & Suites. * Street parallel to the highway General Cañas towards Los Arcos Residential . ( view map )
Operating hours:
Sunday, Monday, Wednesday and Thursday from 8:00am to 10:00pm
Friday and Saturday from 8:00am through 12:00 midnight.
Tuesday closed.
Description:
La Tache offers different environments cafe, restaurant and lounge in one place to serve all tastes. Enjoy the different flavors that offers our gourmet food. You will be in an environment surrounded by luxury and elegance, you will live a unique experience, sophisticated and with the best service. We have several French fusion food dishes. You can also enjoy either a coffee or a delicious cocktail in our home. All in one place. Join us and enjoy our signature dishes, excellent service and friendly atmosphere, La Tache Café, Restaurant & Lounge.
Fotos: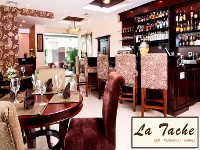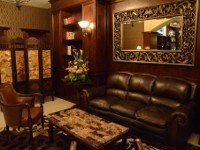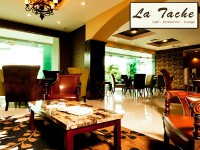 << Ver otros restaurantes cercanos similares

Sponsors:

Restaurants in Costa Rica - member of the network: Directorios en Costa Rica
Home - Advertise - Resources