versión en Español
La Cascada Restaurant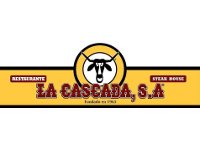 Types of food: Meats, Seafood
Telephone: 2228-0906 / 2228-9393
E-mail: lacascada@racsa.co.cr
Website: http://www.lacascadasteak.com
Location: Escazú, San José
Exact address: San José - Diagonal from Saretto Supermarket, San Rafael of Escazú. ( view map )
Operating hours:
Monday through Friday: 11:30 a.m. to 3:00 p.m. and 6:00 p.m. to 10:00 p.m.
Saturday: From 12:00 p.m. to 10:00 p.m.
Sunday: From 12:00 p.m. to 9:00 p.m.
Description:
La Cascada Restaurant is one of the favorite restaurants of the city, founded in 1965, offering extensive experience and first class services. It is a casual restaurant, always attended by its owners for three generations, since its creation and it is a culinary icon in our country. For reference, our restaurant has been listed as one of the best restaurants at the national and regional level, where polls show the preference of our already established clients like high-level executives, professionals, entrepreneurs, sport athletes, entertainers, politicians and domestic and international tourists. Our restaurant is great for meetings of senior executives and also family gatherings, always accompanied by the best food, with the personalized attention that has always characterized us. La Cascada Restaurant has several awards like the golden fork, the five forks distinction, 4 consecutive The Bizz Awards (2007, 2008, 2009 and 2010) and was designated as a tourist place of interest by ICT.
Fotos: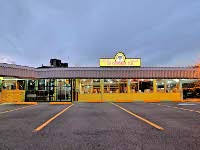 << Ver otros restaurantes cercanos similares

Sponsors:

Restaurants in Costa Rica - member of the network: Directorios en Costa Rica
Home - Advertise - Resources